Quality Laundry takes the hassle out of making sure your place and your people always look their best. Our eco-friendly cleaning processes can tackle everything from motor oil to cooking grease, overalls to tablecloths. We offer a pick up and delivery service and free Quality labeling system to get your laundry efficiently from A to B and back before you know it!
We believe we are doing our job well when you do not have to think about your workwear or linen requirements. All the behind the scenes stuff is taken care of so your freshly laundered fabrics look great, when you need them. Every time.
Why Quality?
Eco-Friendly: Being environmentally responsible is very important to all of us here at Quality. So we use eco-friendly products which allow us to achieve perfect results at lower temperatures, saving energy and cutting out potentially harmful chemicals at the same time. Plus all our detergents come in returnable packaging so waste is kept to a minimum.
Quality Labeling System: Our unobtrusive iron-on labeling system is free of charge and never fails to make sure your laundry is always in the right place at the right time and is easily identified throughout the process. Stitched embroidery is alo available.
In-house Repairs: In-house repairs mean a swift turn-around and consistent high quality. So it'll be fixed before you miss it!
Ironing: Your shirts, table cloths, overalls and napkins will all be returned not just clean but crisply pressed if requested – ready to be used straight away.
Pick Up & Delivery: We'll pick up your dirty mats, linen or uniforms and return them lovely and clean right back to your door.
Personal Service: With Quality, you are not just a number. We get to know your business and work closely with you to meet your own specific needs.
We Wash INDUSTRIAL
All the heavy 'blue overall' stuff from building services, to manufacturing, engineering and automotive is no problem for Quality.
We use a special 'anti-grease' wash to shift those tough stains and get your gear back to you quick smart!
We Wash FOOD-PREP
We understand the stringent hygiene requirements in the food preparation sector.
So we use a hotter wash and active detergent to kill bacteria and effectively remove stains.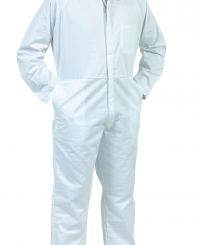 We Wash MANCHESTER
Soft fluffy towels and crisp fresh table linen are amongst the small things that make the difference between a good place and a great place.
We understand this and wash your Manchester accordingly, getting the best results and extending the life of your linen.
Let us take care of the quality control so you don't have to.
We're here to help – get in touch anytime...
Got a question? Want to know more? Just give us a call or drop us an email.
03 374 2188
Or if you'd to talk things through more fully, our Quality Laundry staff are more than happy to pop round, at a time to suit you, to discuss your requirements and help you decide what solution will work best for your business.