Appreal
Consumers associate a crisp, smart uniform with quality, convenience and professionalism. With the emphasis on quality and value, our workwear comes in a wide selection of fabrics, styles and colours, from tough overalls and chefs' whites to smart corporate wear.
Using our long experience of fabrics for commercial use, we select our garments for their superior quality and hard-wearing nature. Most items are available with the option to either buy or rent.
Workwear
OVERALLS PLUS SHIRTS, SHORTS, VESTS & MORE: Our extensive range of practical workwear options are easy-care and hard-wearing. Choose the fabric, fit and colour combination to suit your business. We offer a broad range to match your industry requirements, from all-purpose overalls to hi-vis, flame retardent and food preparation.
Find out more >>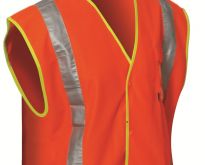 Safety & Protective
HI-VIS CLOTHING, HI-VIS OVERALLS, APRONS & DUST COATS: Employee safety and wellbeing comes first in every business. Our range of quality protective and safety clothing focuses on meeting safety standards and providing maximum comfort and durability. We can supply everything from dust coats to industrial strength hi-vis overalls.
Find out more >>
Food Preparation
OVERALLS, SMOCKS, JERKINS, APRONS, CHEF'S WHITES & TROUSERS: A hygienic environment is crucial to food safety. The Quality product range carries many features to maximise hygeine, including self cleaning and stain resistance capabilities and extremely durable fabrics that simply last.
Find out more >>
We're here to help – get in touch anytime...
Got a question? Want to know more? Just give us a call or drop us an email.
03 374 2188
Or if you'd to talk things through more fully, our Quality Laundry staff are more than happy to pop round, at a time to suit you, to discuss your requirements and help you decide what solution will work best for your business.